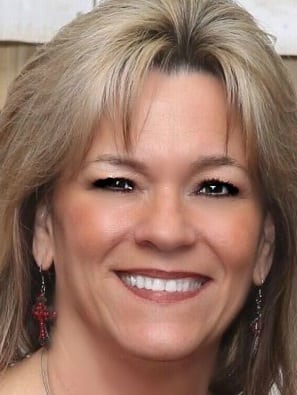 Debbie has a passion for speaking with truth, transparency and humor to help others find healing through Jesus Christ as she has. She has a gift for taking life's challenges and pain, fitting them into scripture, and aligning our lives with God's provisional plan for healing.
Christian and pro-life audiences have welcomed Debbie to share her story about the redemptive power of her Savior. She has served faithfully for many years as the President of the Board of Directors of Birthright, a crisis pregnancy center.
Debbie resides in the desert town of Odessa, Texas with her fur babies Newt and Millie and her super-tolerant husband, David. When she's not picking the desert dirt out of her teeth or running her business she treasures time with her grandchildren. The desert wind frequently blows her to the family ranch in the Texas Hill Country where she finds rest and rejuvenation among the wildlife and the rolling hills of bluebonnets.
Have Questions?
If you would like to learn more about Debbie or her speaking engagements, we invite you to contact us today!
Contact Debbie